Wednesday, July 18, 2012

'Still on my Mind' is a meme inspired by Haley at YA-Aholic
Every Thursday you will feature a book that you read months or even YEARS ago that was so good (or so scary/unique/funny..etc) that it is 'Still on my (your) Mind!'
Please include in your post:
1. The summary of the book (off of goodreads or amazon or whatever!)
2. Make sure you tell us why it is still on your mind, was it super amazing? Super Unique? Super Scary?
Sleepless by Cyn Balog
Hardcover, 215 pages
Published July 13th 2010
Publisher: by Delacorte Books for Young Readers

*image and Synopsis via Goodreads*
Eron DeMarchelle isn't supposed to feel this connection. He is a Sandman, a supernatural being whose purpose is to seduce his human charges to sleep. Though he can communicate with his charges in their dreams, he isn't encouraged to do so. After all, becoming too involved in one human's life could prevent him from helping others get their needed rest.

But he can't deny that he feels something for Julia, a lonely girl with fiery red hair and sad dreams. Just weeks ago, her boyfriend died in a car accident, and Eron can tell that she feels more alone than ever. Eron was human once too, many years ago, and he remembers how it felt to lose the one he loved. In the past, Eron has broken rules to protect Julia, but now, when she seems to need him more than ever, he can't reach her. Eron's time as a Sandman is coming to a close, and his replacement doesn't seem to care about his charges. Worse, Julia is facing dangers she doesn't recognize, and Eron, as he transitions back to being human, may be the only one who can save her. . . .

Even once they've become human again, Sandmen are forbidden to communicate with their charges. But Eron knows he won't be able to forget Julia. Will he risk everything for a chance to be with the girl he loves?
I fell in love with the Sandman.This was a nice quick story. It was almost like a Fairy Tale type story. I wouldn't mind reading again.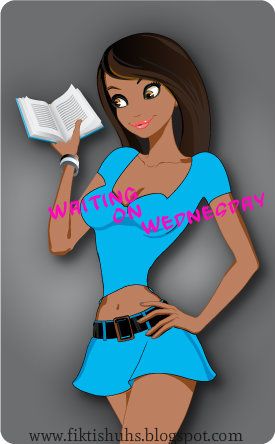 This meme Waiting on Wednesday is hosted by *Breaking the Spine* "Waiting On Wednesday" is a weekly event, that spotlights upcoming releases that we're eagerly anticipating.
I'm anticipating the following upcoming books!!!
Wake (Watersong, #1)
by Amanda Hocking
Hardcover, 320 pages
Published: August 7, 2012
Publisher: St. Martin's Press
Gemma seems to have it all—she's carefree, pretty, and falling in love with Alex, the boy next door. He's always been just a friend, but this summer they've taken their relationship to the next level, and now there's no going back. Then one night, Gemma's ordinary life changes forever. She's taking a late night swim under the stars when she finds Penn, Lexi and Thea partying on the cove. They invite her to join them, and the next morning she wakes up on the beach feeling groggy and sick, knowing something is different.

Suddenly Gemma is stronger, faster, and more beautiful than ever. But her new powers come with a terrifying price. And as she uncovers the truth, she's is forced to choose between staying with those she loves—or entering a new world brimming with dark hungers and unimaginable secrets.
This will be my first time reading Amanda Hocking's novels. I've heard so much about her due to her self-published success. And since I'm currently in the baby stages of writing my first novel (clapping), this success has got my adrenaline going! Write Sherri, write!
Anyway, back to this awesome book. I always fall in love with paranormal romance genres and from the synopsis, it seems a good fit for me. And the cover is beautiful! Hocking's other books seem to have good ratings, and I'll get to those eventually. My freakin' TBR List just keeps growing! I need to go to a support group to help me to stop buying books even when I know I can't read it at that moment

.

Share your WoW! I love comments and if you don't, I'll stalk you. Wait, that may be in your favor if I do that :)


Thanks for reading <3
*Images and Synopsis via Goodreads*
Disclaimer:
I do not receive or accept any money for my book reviews. All my reviews are my honest and personal opinion. I do however, receive books from publishers and authors for free to review. These free books will never influence the content, posts, reviews, and topics made in this blog.

*Images and Synopsis is via Goodreads,unless otherwise stated*