Wednesday, July 11, 2012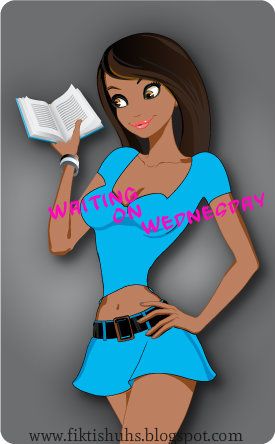 This meme Waiting on Wednesday is hosted by *Breaking the Spine* "Waiting On" Wednesday is a weekly event, that spotlights upcoming releases that we're eagerly anticipating.
I'm anticipating the following upcoming books!!!
Paperback
Pages: 304
Expected Publication:November 27,2012
Publisher: Kinsington Teen
Remy O'Malley heals people with touch—but every injury she cures becomes her own. Living in a household with an abusive stepfather, she has healed untold numbers of broken bones, burns,and bruises. And then one night her stepfather goes too far. Being sent to live with her estranged father offers a clean start and she is eager to take it.
Enter Asher Blackwell. Once a Protector of Healers, Asher sacrificed his senses to become immortal. Only by killing a Healer can a Protector recover their human senses. Falling in love is against the rules between these two enemies. Because Remy has the power to make Protectors human again, and when they find out, they'll becoming for her—if Asher doesn't kill her first.


My Thoughts: The first thing that appealed to me was the cover. I'm a sucker for covers. Anyway, this seems to be a really good page turner and forbidden romance which is my favorite! I can't wait ...
Hardcover, 384 pages
Expected publication: October 2nd 2012
Publisher: Simon & Schuster Books for Young Readers

Sixteen-year-old Evie Greene thought her horrific apocalyptic hallucinations were a sign that she was slowly losing her mind. But when her visions come true, decimating the world around her and killing everyone she loves, Evie is forced to accept that she was seeing the future.

Fighting for her life and desperate for answers, she turns to wrong-side-of-the-bayou classmate, the gorgeous and dangerous Jackson Deveaux for help. As Jackson and Evie race to find the source of her visions, they meet others who have got the same call and discover that Evie is not the only one with special powers. An ancient prophesy is being played out, and as the battle between good and evil intensifies, it is not always clear who is on which side…
My Thoughts: I love characters that have visions and the obstacles of a love interest that is between good and evil. As you can see I love, forbidden paranormal romances. Yippee!

Share your WoW! I love comments . . .




Thanks for reading <3
*Images and Synopsis via Goodreads*
Today I am pleased to be apart of Author Denesha Sheree's first Virtual Book Tour. We will get to know this up and coming Author.
Join Author Denesha Sheree and Author Stephanie Nicole Norris in they're first virtual book tour! Follow them through the month of July as they visit various reader blogs and lovers of romance websites!
Denesha's Stops:

http://mindingspot.blogspot.com/ July 3rd
http://maxinethompsonbooks.com/blog/ July 4th
http://butterflyometerbooks.blogspot.com/2012/07/character-interview-brittany-bryant.html July 5th
http://gejohnson.blogspot.com/ July 7th
http://yesterdaydaugher.blogspot.com/ July 8th
http://deatrikingbey.com/ July 9th
http://www.blogtalkradio.com/blackwritersspace July 9th http://livetoread-krystal.blogspot.com/2012/07/guest-post-by-author-denesha-sheree.html July 10th
http://www.fiktishuhs.blogspot.com/ July 11th
http://booksshoeswriting.blogspot.com/ July 12th
http://www.reflectionsofabookaholic.com/ July 12th
http://abitofdash.blogspot.com/ July 13th
http://www.fromcovertocovershow.com/ July 14
http://www.tiffanyrambles.blogspot.com/ July 15th
http://janieraeldridge.blogspot.com/ July 16th
http://www.uniquelymoibooks.com/ July 22nd
http://www.nickijmarkus.com/ July 28th
http://valloryv.wordpress.com/ July 29th
Meet Denesha Sheree, Author of The Yellow Clutch Society
Denesha Sheree, realized her talent when she was approached by a professor who advised her to consider publishing her creative writings. Busy with academics, she went on to obtain a degree In Linguistics Studies. In the year of 2004, Denesha began to journal a book called "Two Faced" which later became "Tredina's Portal.
Publisher: One Tale Publishing
Published: January 10, 2012
Pages: 75 pages (Novella)
Available on Amazon.com/Kindle, Barnes and Noble/Nook, and Paperback/Author's Web site.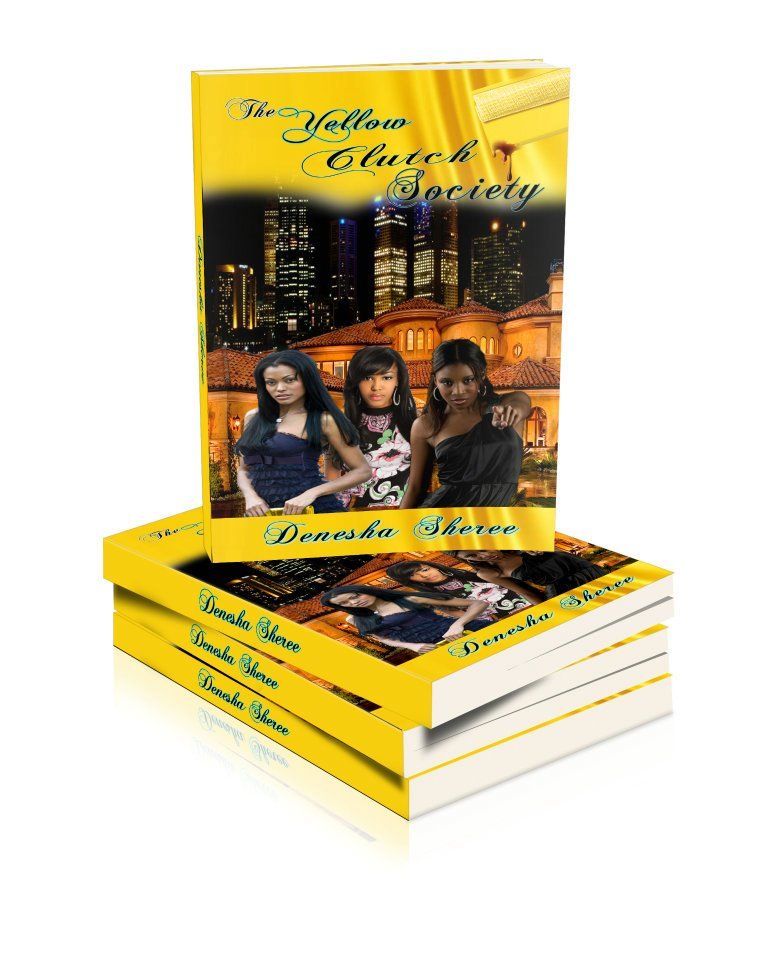 I would like to thank Author Denesha Sheree for giving me this opportunity to interview her.

Now we're going to learn somethings about Author Denesha Sheree and her Novella, The Yellow Clutch Society.
Q:
How did you come up with the title?
A: Well, I knew that I wanted to have something with Society in it, so I just scribbled something down on paper. Now for some reason the color yellow stuck out at me at the same time I was looking at a Judith Leiber clutch which I associated with women of wealth and class. The next thing I know, I wrote down "THE YELLOW CLUTCH SOCIETY" (laughing)

Q: What sparked the idea of your novel?
A: The idea came to me so fast that it was crazy. I knew I wanted to write about this certain type of society; I just needed to provide some kind of twist to it. The funny thing is, when I began to write, I couldn't stop. I was writing all on the top of receipts and scratch paper (laughing). It was within this Novella, that I learned that the characters narrate the story and all you do is push the pen.

Q: How did you get the ideas and did you experience any of the things?
A: The idea came from being around secret societies, but all I did was exaggerate it with a twist.

Q: Is there a message in your novel that you want readers to grasp?
A: All the novellas will come with lessons such as greed, envy, and desperation, a little of everything. The reader will interpret the story to their experiences.

Q: While you were writing, did you feel as if you were one of the characters?
A: Yes, all of them, the tones of their voice even changed from character to character. (Laughing)


Q: Do you have anything specific that you want to say to your readers?
A: It is because of you that I push my pen on a daily basis. A writer is nothing without its readers. I appreciate your honesty and your love for my Novella's.



Q: What are your expectations for the book?
A: There is a certain message that I want my readers to take from this book in which I can't give away. (Laughing) I would love for this book to be a two part movie series. I would also love for this Novella to launch the start of a Dynasty of Novella's that reach readers across the world.

Q: Who designed the covers?
A: David Preston: One Tale Publishing.

Q: What is your favorite theme/genre to write about?
A: I love to write suspenseful romance and thrillers.

Q: What books are you reading now?
A: Because I'm currently working on my next few projects, I haven't been able to start another novel.

Q: Can you share a little of your current work with us?
A: I'm in the middle of writing a tale of two novellas' "Damon's Die-Nasty" and "Mirror's Mirror". This will twist your cap back, as it is also full of suspense. I will then move into "Ring Burial", because in 2013 I am teaming up with Author Stephanie Norris with a Novella entitled "Wife Swap". I am super excited about those projects.

Q: Who is your favorite author and what is it that really strikes you about their work?
A: Stephen King. I was fascinated with his writing style ever since I was a child. I think the first one of his books that I snuck and read was "The Tommy Knocker" (laughing) I think what strikes me about his work is the fact that he toys with the readers mind. This dude stuff is so deep at times that you have to go back and read it twice to try and grasp it.

Check out Denesha Shereee at:
http://deneshasheree.com/home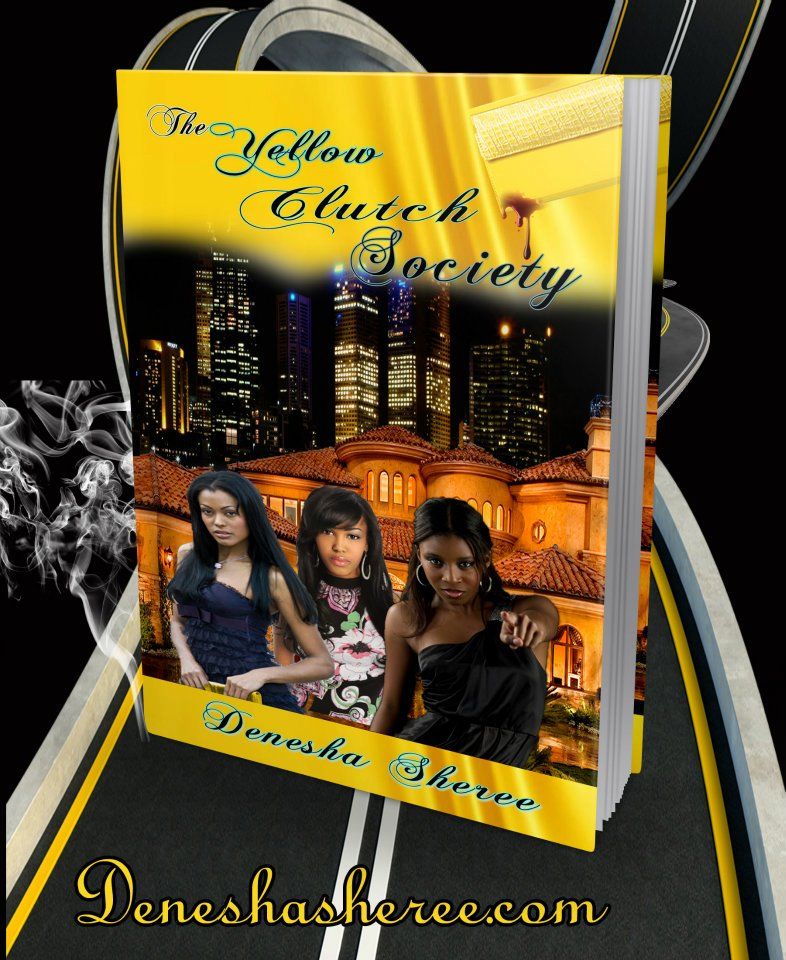 Disclaimer:
I do not receive or accept any money for my book reviews. All my reviews are my honest and personal opinion. I do however, receive books from publishers and authors for free to review. These free books will never influence the content, posts, reviews, and topics made in this blog.

*Images and Synopsis is via Goodreads,unless otherwise stated*