Tuesday, August 7, 2012
I would like to thank
Leah Gonzalez of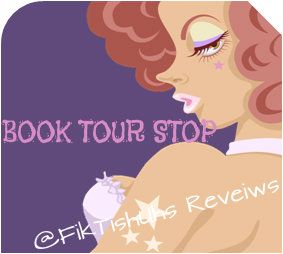 Novel Publicity, for giving me the opportunity to be apart of promoting
Author Michael Sussman's
Y
A fantasy/paranormal novel,
Crashing Eden
.
This tour runs from August 6th to August 17th.
Don't you think the book cover is awesome? After reading the book's synopsis, this is a good story with a twist on how we might visualize God.
About the Author
Michael Sussman is the author of
Crashing Eden
, a YA fantasy/paranormal novel, and Otto Grows Down, a children's picture book featuring illustrations by Scott Magoon.
Dr. Sussman is a clinical psychologist and has also published two books for mental health professionals. He's the author of A Curious Calling: Unconscious Motivations for Practicing Psychotherapy and the editor of A Perilous Calling: The Hazards of Psychotherapy Practice. He resides in the Boston area with his son, Ollie.
Publisher: Solstice Publishing
Synopsis

For one boy and his friends, the path to Paradise comes at a cost—one they may not be prepared to pay.

When a biking accident leaves 17-year-old Joss Kazdan with the ability to hear things others can't, reality as he knows it begins to unravel.

A world of legends exists beyond the ordinary life he's always known, and he is transported to the same Paradise he's studying in World Mythology. But the strange gets even stranger when his new friends build a device that delivers people through the gates of the Garden of Eden.

Now Samael, the Creator God, is furious. As Samael rains down his apocalyptic devastation on the ecstasy-seeking teens, Joss and his companions must find a way to appease Samael—or the world will be destroyed forever.
If you liked the book excerpt, and want to follow her or get more information, try the links below:

Teaser Tuesday is a meme hosted by MizB
of *Should Be Reading*

Anyone can play along! Just do the following:
1. Grab your current read
2. Open to a random page
3. Share two (2) "teaser" sentences from somewhere on that page. BE CAREFUL NOT TO INCLUDE SPOILERS! (make sure that what you share doesn't give too much away. You don't want to ruin the book for others)
4. Share the title & amp, author too, so that other Tuesday Teaser participants can add the book to their TBR lists if they like your teaser.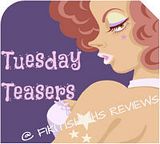 I'm in the middle of trying to figure out what to read next, so I'm reading samples of a few books on my Kindle to help make a choice. Remember I'm one of those, 'what am I in the mood for' kind of reader :) So I'm thinking about this one:
Crave (The Clann, #1)
by Melissa Darnell
Kindle Edition, first published in Oct. 18, 2011
"Even in the middle of a noisy mass of students, one girl's laugh grabbed my attention..."
"But every time Savannah colbert laughed, the husky sound somehow managed to reach out and twist up everything inside me."
Kindle sample, Location 405 of 465, 87%
"Sudden and total fear had me grabbing his shoulder at the base of his neck without thinking. I pulled his face close and growled, ''Are you out of your freakin' mind?" If any other descendant heard you talking like that and told the elders, you'd be history."
Kindle sample, Location 440 of 465, 94%
I love comments! Please share your teasers . . .
Disclaimer:
I do not receive or accept any money for my book reviews. All my reviews are my honest and personal opinion. I do however, receive books from publishers and authors for free to review. These free books will never influence the content, posts, reviews, and topics made in this blog.

*Images and Synopsis is via Goodreads,unless otherwise stated*