Monday, July 2, 2012
Crazy about Covers, is my edition of

The Bookworms 'Cover Crazy'

. I'll pick a book(s) cover to discuss. I will talk about a few things: how pretty it is, show new cover reveals, different formats of covers, or showing different covers from around the world.
My cover pick(s) this week is:
German Cover U.S Cover
Can true love be forgotten?
As the only scion who can descend into the Underworld, Helen Hamilton has been given a nearly impossible task. By night she wanders through Hades, trying to stop the endless cycle of revenge that has cursed her family. By day she struggles to overcome the fatigue that is rapidly eroding her sanity. Without Lucas by her side, Helen is not sure she has the strength to go on.
Just as Helen is pushed to her breaking point, a mysterious new Scion comes to her rescue. Funny and brave, Orion shields her from the dangers of the Underworld. But time is running out--a ruthless foe plots against them, and the Furies' cry for blood is growing louder.
As the ancient Greek world collides with the mortal one, Helen's sheltered life on Nantucket descends into chaos. But the hardest task of all will be forgetting Lucas Delos.
Josephine Angelini's compelling saga becomes ever more intricate and spellbinding as an unforgettable love triangle emerges and the eternal cycle of revenge intensifies. Eagerly awaited, this sequel to the internationally bestselling "Starcrossed" delivers a gritty, action-packed love story that exceeds all expectations.
U.S. Paperback, reissue Kindle Edition, UK
Our journey began in fire... Gideon Cross came into my life like lightning in the darkness-beautiful and brilliant, jagged and white-hot. I was drawn to him as I'd never been to anything or anyone in my life. I craved his touch like a drug, even knowing it would weaken me. I was flawed and damaged, and he opened those cracks in me so easily... Gideon knew. He had demons of his own. And we would become the mirrors that reflected each other's most private wounds... and desires. The bonds of his love transformed me, even as I prayed that the torment of our pasts didn't tear us apart.
..
U.S. Paperback, U.S. Hardcover
Releasing October 11, 2012 Releasing October 2, 2012
Inhale. Exhale. Breathe. Breathe. Breathe . . .
The world is dead.
The survivors live under the protection of Breathe, the corporation that found a way to manufacture oxygen-rich air.
ALINA
has been stealing for a long time. She's a little jittery, but not terrified. All she knows is that she's never been caught before. If she's careful, it'll be easy. If she's careful.
QUINN
should be worried about Alina and a bit afraid for himself, too, but even though this is dangerous, it's also the most interesting thing to happen to him in ages. It isn't every day that the girl of your dreams asks you to rescue her.
BEA
wants to tell him that none of this is fair; they'd planned a trip together, the two of them, and she'd hoped he'd discover her out here, not another girl.
And as they walk into the Outlands with two days' worth of oxygen in their tanks, everything they believe will be shattered. Will they be able to make it back? Will they want to?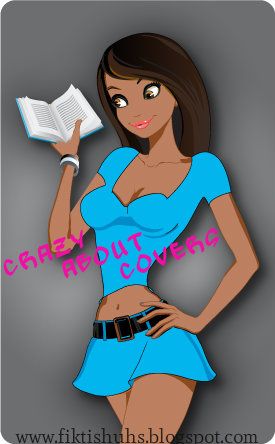 MY THOUGHTS:
Bared to You, I like the cuff links cover. Seems sophisticated.
Dreamless, I like, like, like the pretty U.S.cover, so serene.
Breathe, I prefer the Hardcover. The cover makes you feel that everything is dry and not living.
Share what you think? For those that have read this book, do these covers match the story in any way?
Disclaimer:
I do not receive or accept any money for my book reviews. All my reviews are my honest and personal opinion. I do however, receive books from publishers and authors for free to review. These free books will never influence the content, posts, reviews, and topics made in this blog.

*Images and Synopsis is via Goodreads,unless otherwise stated*