Thursday, July 19, 2012

Get Me Off The Shelf! is inspired by *From the Review Pile from*Stepping Out of the Page*hosted by Stephanie. This will be a weekly meme on Thursdays.
The aim of this meme is to showcase books that you own, but just haven't got around to reading yet. It could be a book you bought yesterday or years ago. Maybe you even have a few books on your eReader just waiting to be swiped to open the pages.
1. Give a synopsis of the book with image.
2. Tell us why you haven't read the book yet, including when you got the book (if you remember).
3. Link the post in the linky below.
4. Visit other blogs and post!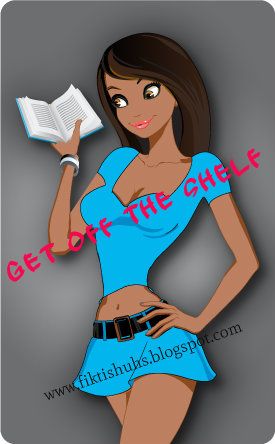 This week I'm spotlighting:
Need(Need#1)
By Carrie Jones
Paperback
Pages: 306
Published: December 8, 2009
Publisher: by Bloomsbury USA


Synopsis via Goodreads:

Zara collects phobias the way other girls collect Facebook friends. Little wonder, since life's been pretty rough so far. Her father left, her stepfather just died, and her mother's pretty much checked out. Now Zara's living with her grandmother in sleepy, cold Maine so that she stays "safe." Zara doesn't think she's in danger; she thinks her mother can't deal.

Wrong. Turns out that guy she sees everywhere, the one leaving trails of gold glitter, isn't a figment of her imagination. He's a pixie—and not the cute, lovable kind with wings. He's the kind who has dreadful, uncontrollable needs. And he's trailing Zara.

With suspense, romance, and paranormal themes, this exciting breakout novel has readers rapidly turning the pages

A few years ago, I had went to my area bookstore(at that time it was Borders), and started chatting with a younger girl who swore I should get this book. So I did, because I have a book buying problem :) I was already to read it, but for some reason just did not. I can't remember exactly why, but I would bet all the pennies I have that it was because I had decided to read another book that I had purchased the same day.
Like I always say ... Oh well, I'll get to it one day ... maybe.
So share what's you need to 'Get off your shelf', or floor, or box . . . I love comments! And if you don't, I'll stalk you :)
Disclaimer:
I do not receive or accept any money for my book reviews. All my reviews are my honest and personal opinion. I do however, receive books from publishers and authors for free to review. These free books will never influence the content, posts, reviews, and topics made in this blog.

*Images and Synopsis is via Goodreads,unless otherwise stated*