Tuesday, July 10, 2012
Tuesday, July 10, 2012
|
Posted by Unknown
|
Teaser Tuesday is a meme hosted by MizB
of *Should Be Reading*

Anyone can play along! Just do the following:
1. Grab your current read
2. Open to a random page
3. Share two (2) "teaser" sentences from somewhere on that page. BE CAREFUL NOT TO INCLUDE SPOILERS! (make sure that what you share doesn't give too much away. You don't want to ruin the book for others)
4. Share the title & amp, author too, so that other Tuesday Teaser participants can add the book to their TBR lists if they like your teaser.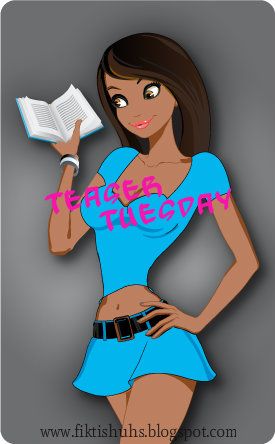 Predestined
by Abbi Glines
Kindle Edition
Published March 29th 2012
You would think after helping save her boyfriend from an eternity in Hell that things would go back to normal. Well, as normal as life can be when you can see souls and your boyfriend is Death. But for Pagan Moore, things are just getting weirder.

The high school quarterback and reigning heartthrob, Leif Montgomery, is missing. While the town is in a frenzy of worry, Pagan is a nervous wreck for other reasons. Apparently good 'ol Leif isn't your average teenage boy. He isn't even human. According to Death, Leif doesn't have a soul. The quarterback may have skipped town but he's still showing up in Pagan's dreams... uninvited.

Dank has known from the beginning Leif wasn't human. But he hadn't worried about a simple soulless creature. Now, he realizes he made a grave mistake. Pagan's soul has been marked since birth as a restitution, to a spirit so dark not even Death walks near it. Dank knows saving Pagan's soul won't be easy but Pagan is his. And he's already proven he'll defy Heaven to keep her. If Hell wants a piece of him too, then bring it on.
*image and synopsis via Goodreads*
Here's my teasers! :
"Pagan, your eyes," he reached out and cupped my face with his hands as he studied me. Death wasn't supposed to fear anything; yet I could see it in every crease of his frown."
Disclaimer:
I do not receive or accept any money for my book reviews. All my reviews are my honest and personal opinion. I do however, receive books from publishers and authors for free to review. These free books will never influence the content, posts, reviews, and topics made in this blog.

*Images and Synopsis is via Goodreads,unless otherwise stated*