Thursday, July 5, 2012
Hello Blogger Babes! I'm on vacation with my family at the beach!
I'll be back on Tuesday, July 10th.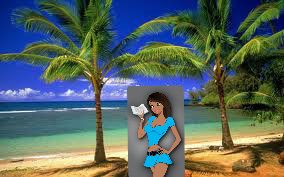 I have my Kindle with me. I'll finish reading Existence by Abbi Glines and start another book (not sure what that is . . . you know I'm a kinda read to my mood, kind of reader).
Disclaimer:
I do not receive or accept any money for my book reviews. All my reviews are my honest and personal opinion. I do however, receive books from publishers and authors for free to review. These free books will never influence the content, posts, reviews, and topics made in this blog.

*Images and Synopsis is via Goodreads,unless otherwise stated*