Wednesday, July 4, 2012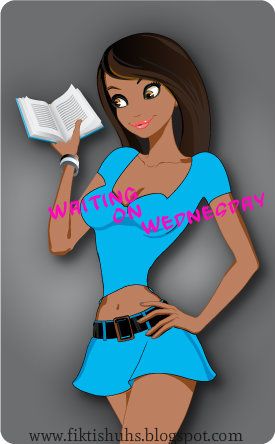 This meme Waiting on Wednesday is hosted by *Breaking the Spine* "Waiting On" Wednesday is a weekly event, that spotlights upcoming releases that we're eagerly anticipating.
I'm anticipating the following upcoming books, which I'm going crazy for!
This one is not until 2013, but I can't wait! Love the cover too!
My Name is Rapunzel
by K.C. Hilton, Expected Publication:2013
Fairy tales are for children. My name is Rapunzel and I will tell you my story. I will tell you the truth.
(full description to come)

Okay, I have to be honest this one sounds so good, but it's #4 in the series and I haven't even read the first one. So I can't wait to read #1!
Foretold (The Demon Trappers#4)
by Jana Oliver
Paperback, 400 pages
Expected publication: August 14th 2012 by Entangled Teen (first published August 7th 2012)
Stand by as Riley prepares to kick some serious demon butt for the last time in this thrilling, dramatic and sexy conclusion toThe Demon Trappers series.
Riley's always known that Beck had a chequered history, but she's not prepared for what it actually means to be in love with a guy with this many dark secrets. Now that he's finally admitted to himself that he's in love with her too, there's no more hiding the truth about his past. And as it turns out, fending off a demon apocalypse is nothing compared to what's to come...
AND....
Forsaken (The Demon Trappers#1)
by Jana Oliver
Paperback, UK Edition, 422 pages
Published February 7th 2011 by Macmillan Children's Books (first published February 1st 2011)
Riley Blackthorne just needs a chance to prove herself—and that's exactly what the demons are counting on...
Seventeen-year-old Riley, the only daughter of legendary Demon Trapper, Paul Blackthorne, has always dreamed of following in her father's footsteps. The good news is, with human society seriously disrupted by economic upheaval and Lucifer increasing the number of demons in all major cities, Atlanta's local Trappers' Guild needs all the help they can get—even from a girl. When she's not keeping up with her homework or trying to manage her growing crush on fellow apprentice, Simon, Riley's out saving distressed citizens from foul-mouthed little devils – Grade One Hellspawn only, of course, per the strict rules of the Guild. Life's about as normal as can be for the average demon-trapping teen.

But then a Grade Five Geo-Fiend crashes Riley's routine assignment at a library, jeopardizing her life and her chosen livelihood. And, as if that wasn't bad enough, sudden tragedy strikes the Trappers' Guild, spinning Riley down a more dangerous path than she ever could have imagined. As her whole world crashes down around her, who can Riley trust with her heart—and her life?
And...
Inbetween(Kissed by Death#1)
by Tara A. Fuller
Paperback, 400 pages
Expected publication: August 14th 2012 by Entangled Teen
(first published August 7th 2012
)
Since the car crash that took her father's life three years ago, Emma's life has been a freaky—and unending—lesson in caution. Surviving "accidents" has taken priority over being a normal seventeen-year-old, so Emma spends her days taking pictures of life instead of living it. Falling in love with a boy was never part of the plan. Falling for a reaper who makes her chest ache and her head spin? Not an option.

It's not easy being dead, especially for a reaper in love with a girl fate has put on his list not once, but twice. Finn's fellow reapers give him hell about spending time with Emma, but Finn couldn't let her die before, and he's not about to let her die now. He will protect the girl he loves from the evil he accidentally unleashed, even if it means sacrificing the only thing he has left...his soul
*all images and synopsis via Goodreads*
Share your WoW! I love comments . . .
Disclaimer:
I do not receive or accept any money for my book reviews. All my reviews are my honest and personal opinion. I do however, receive books from publishers and authors for free to review. These free books will never influence the content, posts, reviews, and topics made in this blog.

*Images and Synopsis is via Goodreads,unless otherwise stated*