Wednesday, July 11, 2012
Wednesday, July 11, 2012
|
Posted by Unknown
|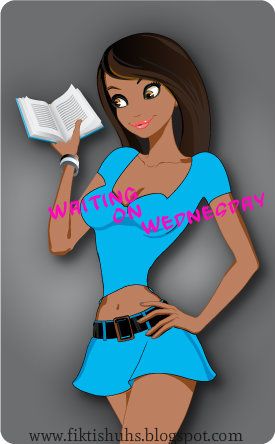 This meme Waiting on Wednesday is hosted by *Breaking the Spine* "Waiting On" Wednesday is a weekly event, that spotlights upcoming releases that we're eagerly anticipating.
I'm anticipating the following upcoming books!!!
Paperback
Pages: 304
Expected Publication:November 27,2012
Publisher: Kinsington Teen
Remy O'Malley heals people with touch—but every injury she cures becomes her own. Living in a household with an abusive stepfather, she has healed untold numbers of broken bones, burns,and bruises. And then one night her stepfather goes too far. Being sent to live with her estranged father offers a clean start and she is eager to take it.
Enter Asher Blackwell. Once a Protector of Healers, Asher sacrificed his senses to become immortal. Only by killing a Healer can a Protector recover their human senses. Falling in love is against the rules between these two enemies. Because Remy has the power to make Protectors human again, and when they find out, they'll becoming for her—if Asher doesn't kill her first.


My Thoughts: The first thing that appealed to me was the cover. I'm a sucker for covers. Anyway, this seems to be a really good page turner and forbidden romance which is my favorite! I can't wait ...
Hardcover, 384 pages
Expected publication: October 2nd 2012
Publisher: Simon & Schuster Books for Young Readers

Sixteen-year-old Evie Greene thought her horrific apocalyptic hallucinations were a sign that she was slowly losing her mind. But when her visions come true, decimating the world around her and killing everyone she loves, Evie is forced to accept that she was seeing the future.

Fighting for her life and desperate for answers, she turns to wrong-side-of-the-bayou classmate, the gorgeous and dangerous Jackson Deveaux for help. As Jackson and Evie race to find the source of her visions, they meet others who have got the same call and discover that Evie is not the only one with special powers. An ancient prophesy is being played out, and as the battle between good and evil intensifies, it is not always clear who is on which side…
My Thoughts: I love characters that have visions and the obstacles of a love interest that is between good and evil. As you can see I love, forbidden paranormal romances. Yippee!

Share your WoW! I love comments . . .




Thanks for reading <3
*Images and Synopsis via Goodreads*
Disclaimer:
I do not receive or accept any money for my book reviews. All my reviews are my honest and personal opinion. I do however, receive books from publishers and authors for free to review. These free books will never influence the content, posts, reviews, and topics made in this blog.

*Images and Synopsis is via Goodreads,unless otherwise stated*