Wednesday, August 22, 2012
This meme Waiting on Wednesday is hosted by *Breaking the Spine* "Waiting On Wednesday" is a weekly event, that spotlights upcoming releases that we're eagerly anticipating.
I'm anticipating the following upcoming book:
Inbetween (Kissed by Death, #1)
Expected Publication: August 28, 2012
Paperback, 400 pages
Publisher: Entangled Teen
Synopsis:
Since the car crash that took her father's life three years ago, Emma's life has been a freaky — and unending — lesson in caution. Surviving "accidents" has taken priority over being a normal seventeen-year-old, so Emma spends her days taking pictures of life instead of living it. Falling in love with a boy was never part of the plan. Falling for a reaper who makes her chest ache and her head spin? Not an option.

It's not easy being dead, especially for a reaper in love with a girl fate has put on his list not once, but twice. Finn's fellow reapers give him hell about spending time with Emma, but Finn couldn't let her die before, and he's not about to let her die now. He will protect the girl he loves from the evil he accidentally unleashed, even if it means sacrificing the only thing he has left…his soul.
AND . . .
Touching the Surface
by
Kimberly Sabatini

Kindle Edition, 352 pages
Expected publication: October 30th 2012
Publisher:by Simon Pulse
SYNOPSIS
Life altering mistakes are meant to alter lives…

When Elliot dies for the third time, she knows this is her last shot. There are no fourth-timers in this afterlife, so one more chance is all she has to get things right. But before she can move on to her next life, Elliot will be forced to face her past and delve into the painful memories she'd rather keep buried. Memories of people she's hurt, people she's betrayed… and people she's killed.

As she pieces together the mistakes of her past, Elliot must earn the forgiveness of her best friend and reveal the truth about herself to the two boys she loves…even if it means losing them both forever
MY THOUGHTS: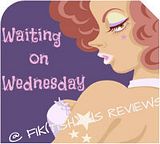 OMG!!! Both of these novels are banging! The book blurbs sucked me right in, wanting more. I can't wait, I can't wait . . .
Thanks for reading <3
Disclaimer:
I do not receive or accept any money for my book reviews. All my reviews are my honest and personal opinion. I do however, receive books from publishers and authors for free to review. These free books will never influence the content, posts, reviews, and topics made in this blog.

*Images and Synopsis is via Goodreads,unless otherwise stated*