Wednesday, September 19, 2012
This meme Waiting on Wednesday is hosted by *Breaking the Spine* "Waiting On Wednesday" is a weekly event, that spotlights upcoming releases that we're eagerly anticipating.
I'm anticipating the following upcoming book:
Lucid
by Adrienne Stoltz, Ron Bass
Kindle Edition
Expected publication: October 2nd 2012
Synopsis
What if you could dream your way into a different life? What if you could choose to live that life forever?
Sloane and Maggie have never met. Sloane is a straight-A student with a big and loving family. Maggie lives a glamorously independent life as an up-and-coming actress in New York. The two girls couldn't be more different—except for one thing. They share a secret that they can't tell a soul. At night, they dream that they're each other.

The deeper they're pulled into the promise of their own lives, the more their worlds begin to blur dangerously together. Before long, Sloane and Maggie can no longer tell which life is real and which is just a dream. They realize that eventually they will have to choose one life to wake up to, or risk spiraling into insanity. But that means giving up one world, one love, and one self, forever.
Touch of Death
by Kelly Hashway
ebook, 1st Edition
Expected publication: January 15th 2013
Publisher: Spencer Hill Press
SYNOPSIS
Jodi Marshall isn't sure how she went from normal teenager to walking disaster. One minute she's in her junior year of high school, spending time with her amazing boyfriend and her best friend. The next she's being stalked by some guy no one seems to know.

After the stranger, Alex, reveals himself, Jodi learns he's not a normal teenager and neither is she. With a kiss that kills and a touch that brings the dead back to life, Jodi discovers she's part of a branch of necromancers born under the 13th sign of the zodiac, Ophiuchus. A branch of necromancers that are descendents of Medusa. A branch of necromancers with poisoned blood writhing in their veins.

Jodi's deadly to the living and even more deadly to the deceased. She has to leave her old, normal life behind before she hurts the people she loves. As if that isn't difficult enough, Jodi discovers she's the chosen one who has to save the rest of her kind from perishing at the hands of Hades. If she can't figure out how to control her power, history will repeat itself, and her race will become extinct.
MY THOUGHTS: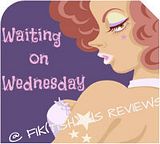 What awesome covers, you think? Hmm, what would I want to do if I could dream my way into another life? No kissing without killing someone ... now that would be hard to deal with ...
Thanks for reading <3
Disclaimer:
I do not receive or accept any money for my book reviews. All my reviews are my honest and personal opinion. I do however, receive books from publishers and authors for free to review. These free books will never influence the content, posts, reviews, and topics made in this blog.

*Images and Synopsis is via Goodreads,unless otherwise stated*